Need to Log In but can't remember your password?
If you forgot your password for your Wunder account, simply click the Log In button in the upper right corner of the Wunder website.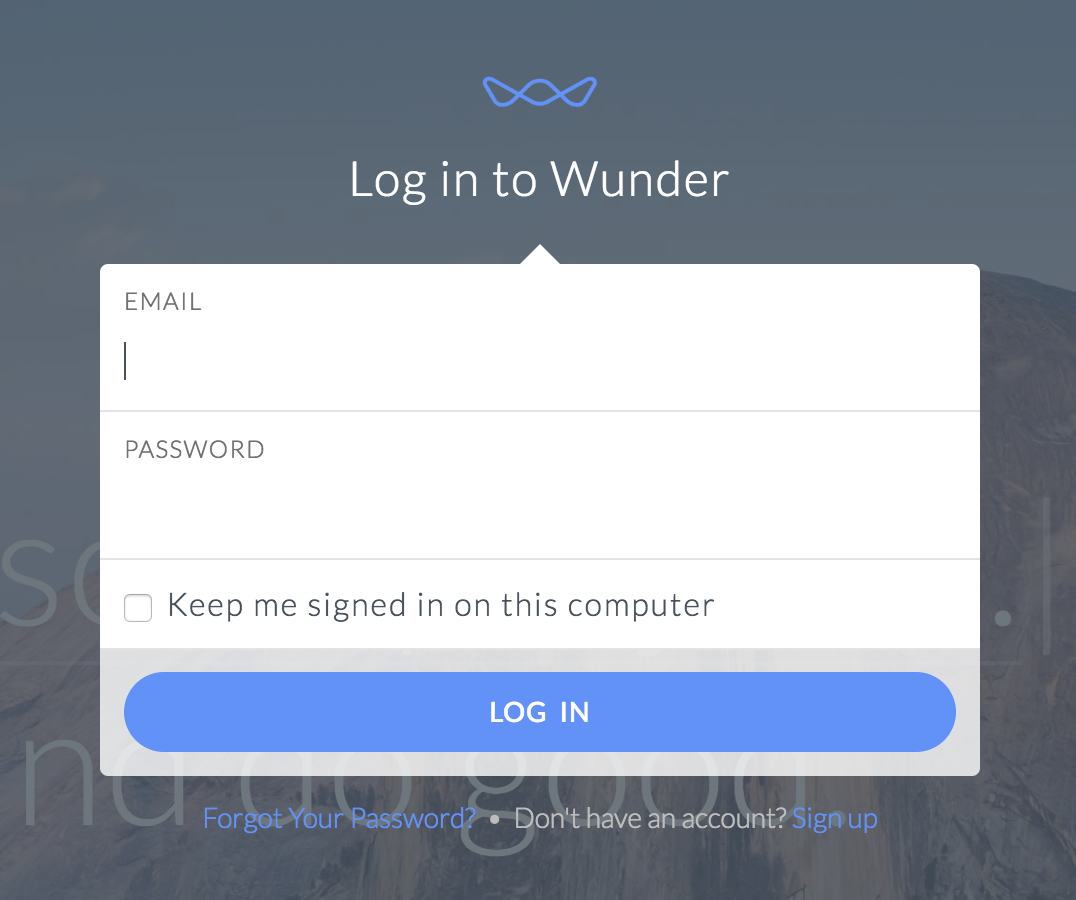 Below the login fields, select the blue "Forgot Your Password". A confirmation email will be sent to the email on file. Follow the steps in the email to enter a new password for your account.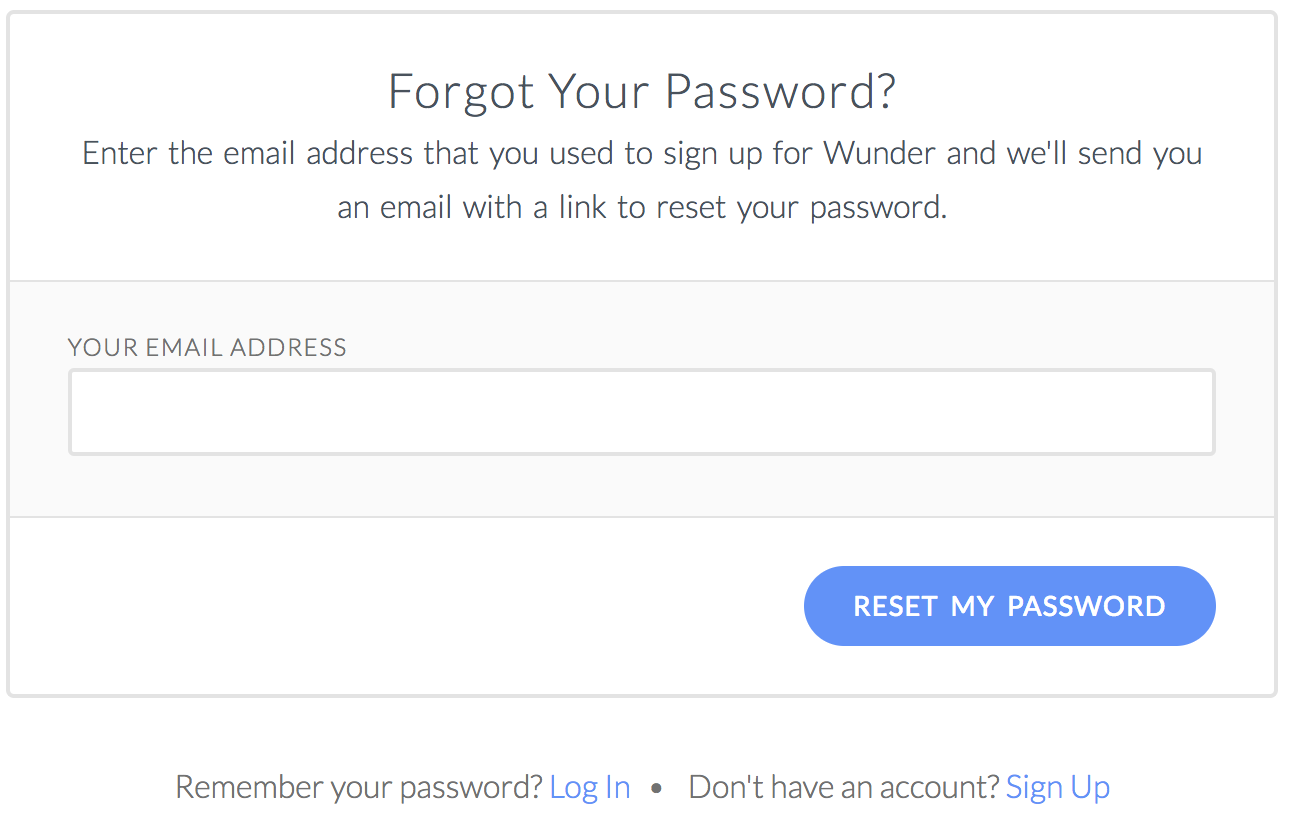 Trouble Logging In? Troubleshooting tips and Tricks

If you seem to be caught in a "loop" - Sorry for the frustration! If you login to your Wunder account and attempt to start a new investment, you should be prompted to verify your email address. When prompted, please click on the "Resend Verification Email" link/button. Once you receive a new verification email in your inbox, please click on the link in the email to confirm your email address. People most often get into this "loop" by clicking on email verification links in older emails (which expire for security purposes).