As part of placing a solar investment with Wunder, you will need to connect a bank account, which can be used to both withdraw your initial investment principal and deposit your monthly returns.
There are a couple of common situations in which you may be prompted to connect a new bank account, like if you are making your first investment, or if you are placing a subsequent investment but would like to use a different bank account.
The connection process is simple and requires two steps. It may even seem familiar if you have connected a bank account with services like PayPal, Venmo, or another banking provider in the past.
Step 1: Enter Bank Account Information
Once you have been prompted to connect your bank account, you will be asked to enter your bank account's routing number, account number and account type (e.g., checking account, Savings account or Business account).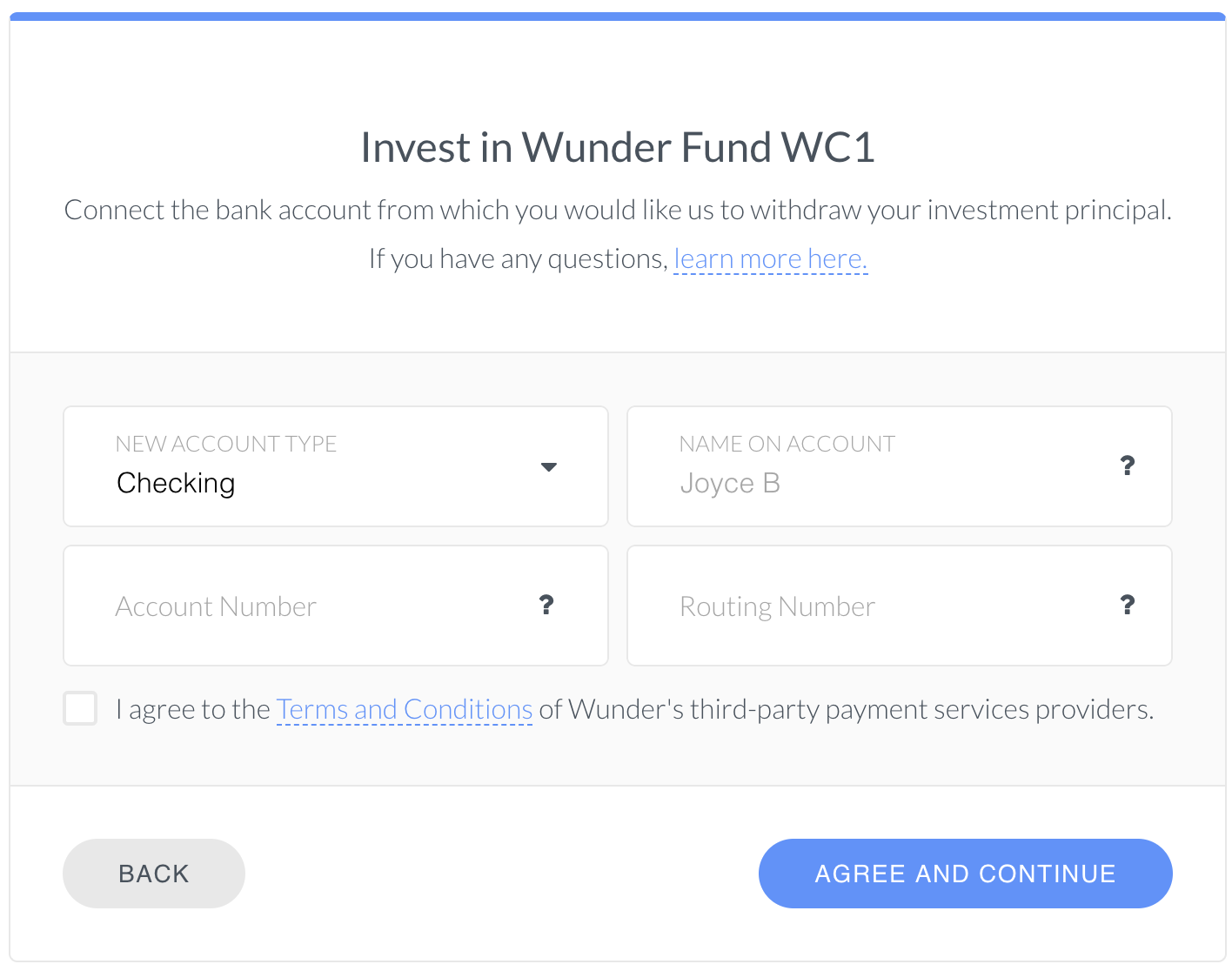 If you are unsure about your bank account number and routing number, you can either ask your banking representative, or easily find them on one of your checks (if you're connecting a checking account).
Step 2: Verify Bank Account Ownership
Once you have submitted your bank account information, we will need to verify that the information is correct and that you are in fact the owner of the account. To accomplish this, we'll make two small deposits into your connected bank account, usually amounting to less than 20¢ each.
Two to three business days after the deposits have been made, we will send you an email with instructions on how to complete the bank account verification process:
Find the two deposit amounts on your bank account statement.

Click the button in our instructional email to open the 2-deposit verification screen in your Wunder account.

Tell us what the two small deposits are. The order in which you enter them does not matter.
Once this is complete, your bank account is connected and you're all set!